CENTRO CULTURAL DE DIANETICA - BOGOTÁ
The Church extends Scientology services and humanitarian programs to the whole of Colombia.
GRAND OPENING EVENT
Colombia Passionately Welcomes the First Scientology Ideal Org in South America
LEARN MORE
VIDEOS
PHOTOS
WEBSITE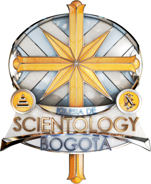 Learn more about the Centro Cultural de Dianetica - Bogotá, their Calendar of Events, Sunday Service, Bookstore, and more. All are welcome.
Go to
www.scientology-bogota.org
MAP
LOCATION
Address:
Avenida Carrera 19, #100-21 Barrio Santa Bibiana
Bogotá,
Colombia

Phone: 1 13297180
SCHEDULE
Hours
Open Every Day
Mon
–
Fri
9:00 a.m.–10:00 p.m.
Sat
–
Sun
9:00 a.m.–6:00 p.m.